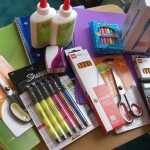 Your donation can help supply teachers and students in Ghana with pens, pencils, rulers, scissors, calculators, paper, glue, crayons, file folders, backpacks, educational books, etc. helping teachers teach and students learn a bit more efficiently. Your donation will also help with the shipping of these items. PLEASE HELP!!!! Please click the "donate" button to make your contribution……. supplies will be delivered directly to the village schools. We appreciate your support…THANK YOU!!!!

OUR NEXT TRIP TO GHANA IS FEBRUARY 2019. PLEASE CHECK BACK OR
CALL/EMAIL AGEOFAWARENESS@COMCAST.NET FOR MORE DETAILS.
AGE OF AWARENESS CONTACT INFO:
by phone: 301-661-9111
by email: ageofawareness@comcast.net